While almost all Australian Merlot in the bottle is from one clone, this wine, our flagship wine, is a multi-clone blend made from French clones that are new to Australia, on a site that produces fruit a grade or two above what is normally expected of Australian Merlot. These 'new' clones grow better and so may be harvested earlier providing a new set of flavour profiles and wine styles for Australian Merlot. This wine aims to be a new benchmark Australian Merlot.
Our parcel at MÉRITE was established in 2006 with a deliberate goal: let's produce much better Merlot. The 'new' clones were planted on a pristine unplanted site - the French clones were not grafted onto another previously planted vine's roots which readily influence the upper vine. Each clone was planted in a Phlloxera-free zone on own-roots and low vigour rootstocks vines and on two different soil profiles so that a winemaker may select from a 'menu of Merlot' at harvest time.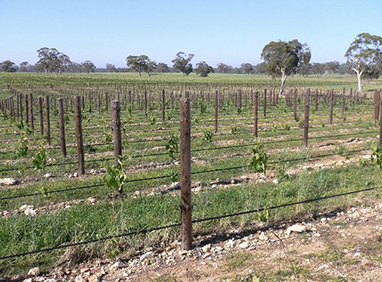 Each clone was planted with a separate irrigation shift, as we respected the rainfall patterns of where they came from - some clones are directly from France while others journeyed via Italy and Argentina. The parcel is managed with sensitivity to the clones, the varying soils profiles and where they had previously thrived in order to bring out the best in each mini-parcel.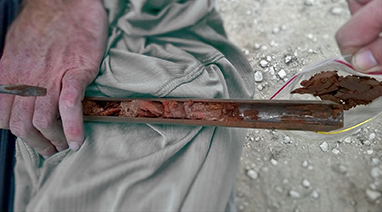 Clonal batches are vinified independently until blending. Why? Each batch creates distinct attributes. One tends to provide floral aromatics, another dried herbs, for example. The blending together of these clonal batches, each showing distinct characteristics, creates a complex, assertive, yet delicate Merlot without needing another variety blended in.
Reviews of 2015 MÉRITE Merlot - low inventory - Museum stock available
NEW RELEASE 2018 MERITE MERLOT available
Read Jane Anson's article discussing our work with French clones of Merlot that are new to Australia in Decanter magazine here
Another Special Value wine! Read James Halliday's 96 point review - Drink by 2035 here
"Bright, juicy, fruit-filled and savoury at once. It's all laced together with ultra-fine tannin too. We are in pretty classy terrain here. Shaved pencils, black cherries, boysenberries, redcurrant. None of the dreaded mulberry. Flings of earth. It s super succulent and beautifully balanced. It almost feels like it s been painted in watercolours too, almost always a good sign, though there s just a bit more oomph than those words commonly imply. That said, it s a steadfastly medium-bodied wine, with no pretensions for anything more. Just look at the tannin structure of this wine. 94 points" Campbell Mattinson www.winefront.com.au
"Densely scented bouquet with aromas of sweet plum and new oak, violet and clove, wild red berries and liquorice root; as it opens up in the glass the concentration and complexity builds whilst holding onto its very youthful quiver. On the palate – an obvious yet not overdone ripeness and concentration with flavours that reflect the nose centering on plums, some blue fruits and floral moments. The oak is obvious with its youthful attack, but will integrate over time; medium+ (ish) tannins and acidity, well made and drinking well now. Best from 2019 through 2030+. 94 Points" - Cameron Douglas, Master Sommelier www.camdouglasms.com
"I recently tasted the excellent 2015 Mérite Merlot from Wrattonbully" January 2019 Tim Atkin AW
"It's a finer, tighter and more composed wine than most. It allows its internal architecture to be seen and felt without the layering or pillowy padding that can turn many merlots flabby. It offers up aromas of plum skin, violets, snapped twigs and roast tomatoes that draw you into a beautifully shaped, elegantly framed wine with a willowy draping of uber-fine tannins. If this is where Australian merlot is going, then I'm very happy to follow." writes Nick Ryan in The Australian here
"The wines they're producing with these new clones are at the forefront of a revival of top-quality Merlot in Australia." Max Allen in the Australian Financial Review here
$60 per bottle.